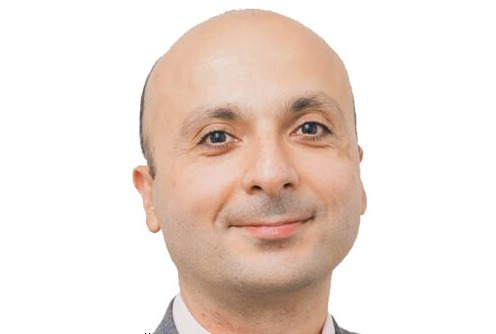 Dr Matthew Sawa
Consultant General Adult Psychiatrist
Qualification
MBChB, MRCPsych, MSc, CCT in General Adult Psychiatry and Rehabilitation Psychiatry
Years of Experience
General Psychiatry:

20 years

General Adult Psychiatry:

10 years
Specialize in
Anger management
Acute anxiety
Member of the Royal College of Psychiatrists
Stress
Fees
Services
Fee
Therapeutic Counselling
£360/1Hr, £220/30min follow up
Workplace Issues: Individual quotation depending on client requirement, please a drop a mail to [email protected]
Languages
English
Dr Matthew Sawa is a Consultant Psychiatrist who has received extensive training around the UK, including London, Norfolk, Merseyside and Kent. Furthermore, he has been awarded, with distinction, a Master's Degree in Health Care Education and Management from Kingston University. He currently works at Hillingdon Hospital in West London, as a Psychiatrist for the home treatment team which provides immediate support. Previously, he worked for seven years in a busy inpatients unit at Kent, where he gained important experience regarding the assessment and management of all major mental illnesses.
Dr Sawa is an expert in managing conditions such as anxiety, depression, bipolar disorder, psychoses, OCD, PTSD and dual diagnosis (co-existing substance abuse and mental illnesses). He has a special interest in rehabilitation and focuses on re-integrating the individual back to their everyday life as soon as possible. He adopts a holistic approach in providing evidence-based treatments alongside psycho- social approaches and also emphasises in the role of diet and healthy lifestyle. He always aims to provide help in a compassionate way and has great experience in assessing people from a variety of different backgrounds after his extensive training in several areas of the UK.
He read Mathematics at London University, with the intention of working in the field of Cosmology.
At the end of his studies, he decided instead to enter the world of business, gained a Management Diploma at The London College of Printing and spent 30 years in the Printing and Packaging Industry.
He had a highly successful business career at mainly Director level with several national companies.
He'd always had a keen interest in psychology and endeavoured to use his knowledge of psychology to maximise individual and collective potential within workplace environments. He's used this interest and understanding of human behaviour to excellent effect over the last 20 years in supporting individual and group development within organisations, big and small, as well as business and social enterprise start-ups.
His therapeutic work covers 18 years of practice and accumulating over 4,000 practice hours over that time. He's worked with a wide variety of presenting issues that clients have brought, including depression, addiction, self-image, co-dependency, grief, abandonment, low self-esteem, guilt, physical and sexual abuse, relationship difficulties and workplace difficulties.
Book An Appointment or Free Consultation