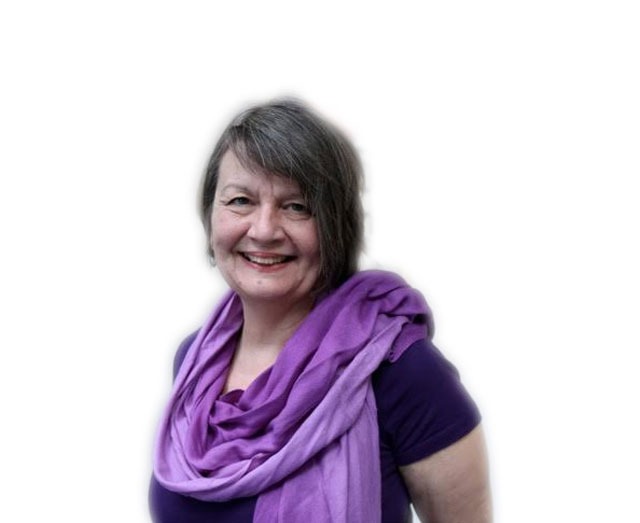 Margery Parsons
Psychodynamic Psychotherapist
Qualification
Graduate from the Centre for Training in Psychotherapy
University of Toronto, Innis College, Cinema Studies
Accreditation/ Member
UKCP (UK Council for Psychotherapy)
Hallam Institute for Psychotherapy (HIP) in Sheffield
Psychoanalysis and Jungian Analysis College (CPJA).
Years of Experience
Specialize in
Depression
Anxiety
Relationship Issues
Panic Disorder
Clinics At
17 Cavendish Square London W1G 0PU
Fees
Services
Fee
Individual counselling
£120 /50 mins
Couple counselling
£150 /50 mins
Assessment and letter for Law caseContact Us
Family Therapy
£180 /50 mins
SKYPE individual counselling
£120 /50 mins
SKYPE couple counselling
£150 /50 mins
Languages
English
Health Insurance
Aviva, Bupa, AXA, Cigna, Alliance
Margery is an experienced psychotherapist and she works well with men and women who are lonely, depressed and feel isolated. People who have suffered some form of trauma in their lives. People who have had to be overly independent from a very early age and who have trouble maintaining trust in personal relationships including those with family members, spouses, partners, friends and work colleagues.
She has good success in helping people actualize: good self-esteem; fulfilling relationships and creative self-expression.
She works with private individuals, couples and families. She practices EFT Couples Therapy (Emotionally Focused Therapy) and works with Families (trained in Family Systems Therapy). She also practice play therapy with children based on the work of Dr. Donald Winnicott, which focuses on Relational Play and Art Therapy. She also does clinical supervision, presently supervising Psychodynamic Psychotherapists.
Please feel free to contact her if you have any questions about her, about how she works and how she can help you with your personal issues

.
Why long-term Psychodynamic Psychotherapy works for deeper personal happiness:
Psychodynamic therapy (also known as talk therapy) encourages exploration and discussion of the full range of the client's emotions. The therapist helps the client describe and put words to feelings, including contradictory feelings, feelings that are troubling or threatening, and feelings that the patient may not initially be able to recognise or acknowledge (this stands in contrast to a cognitive focus, where the greater emphasis is on thoughts and beliefs). There is also a recognition that intellectual insight is not the same as emotional insight, which resonates at a deep level and leads to change (this is one reason why many intelligent and psychologically minded people can explain the reasons for their difficulties, yet their understanding does not help them overcome those difficulties)

.
Individuals overcome their difficulties in day to day living on a deeper level so that they can live fuller, more creative satisfying lives.
Book An Appointment or Free Consultation